Private and shared spaces to relax in and enjoy
If you want to live with friends or get to know a new group of people, then our Cluster Apartments could be just what you're looking for. All of the bedrooms are en-suite, with lots of private space for you to chill out or study in when you need to. The apartments also come with a spacious shared living area, with cosy seats and a full kitchen.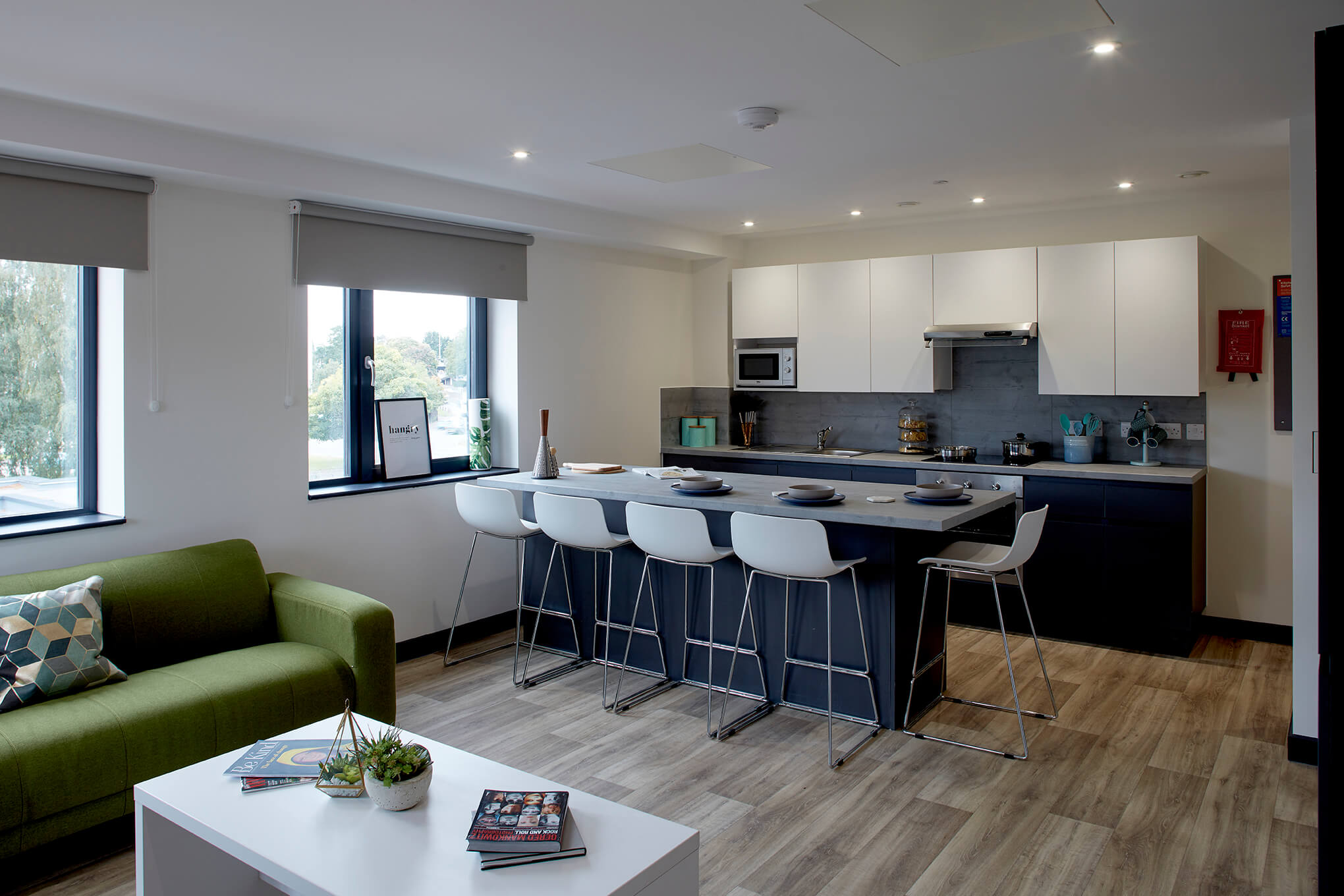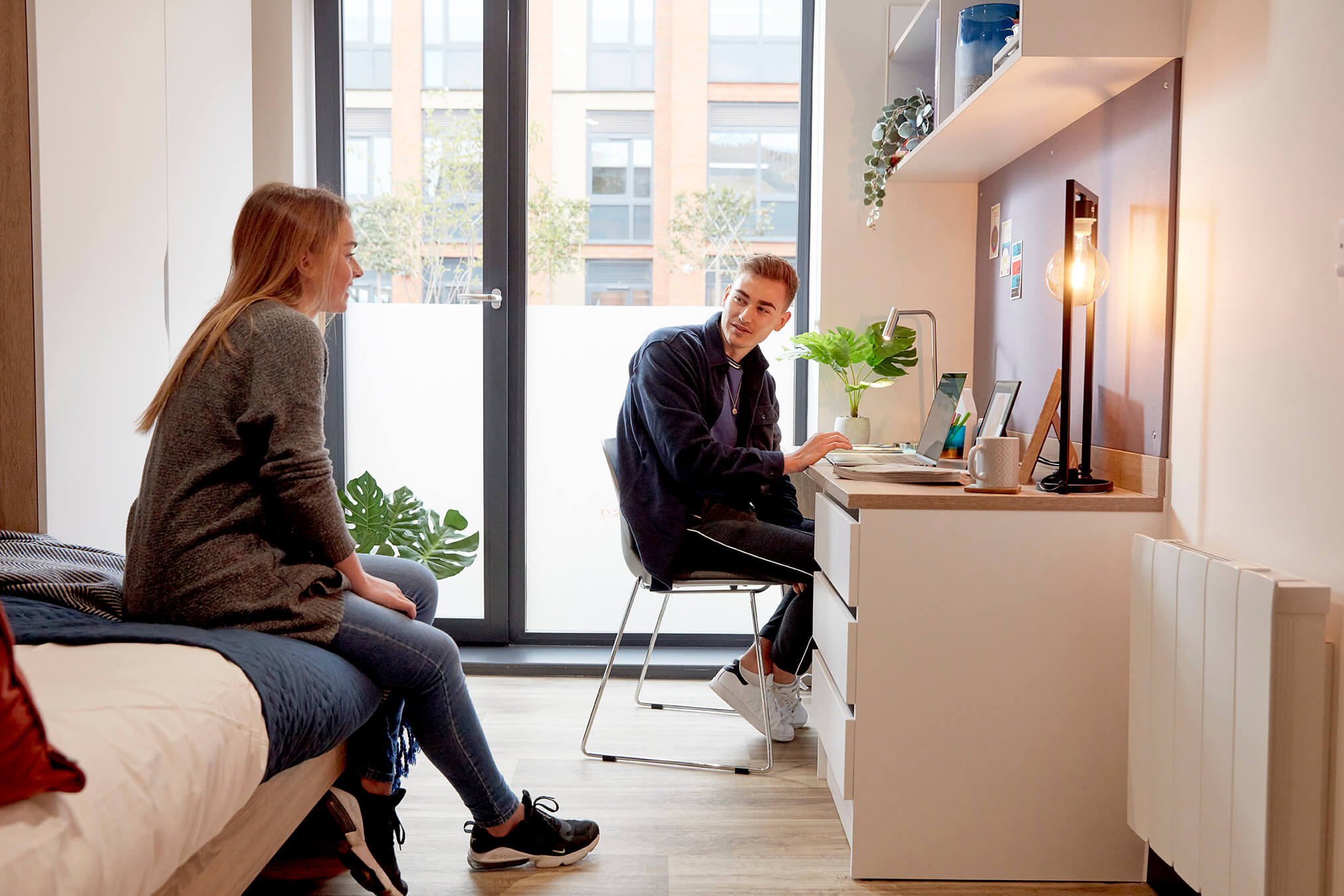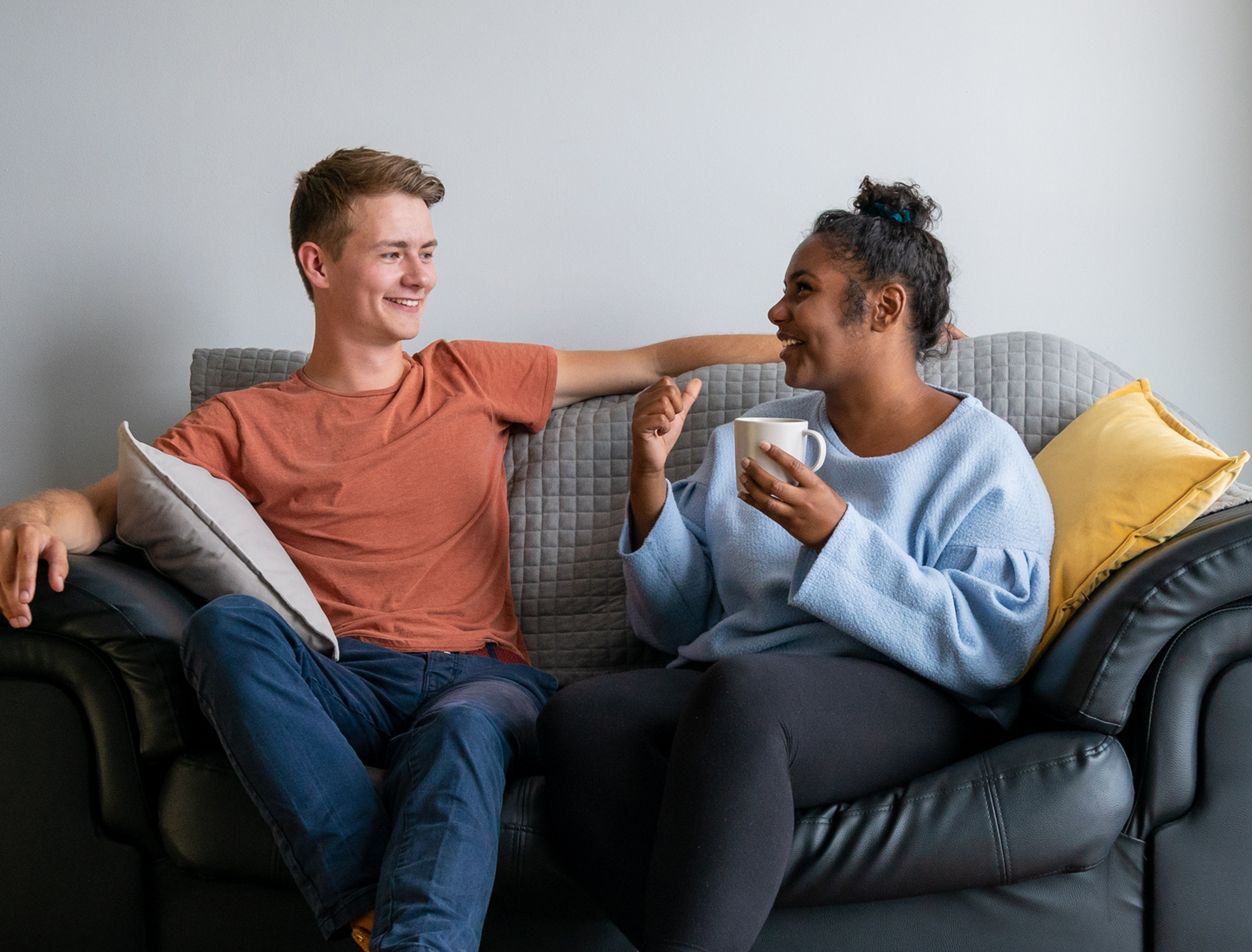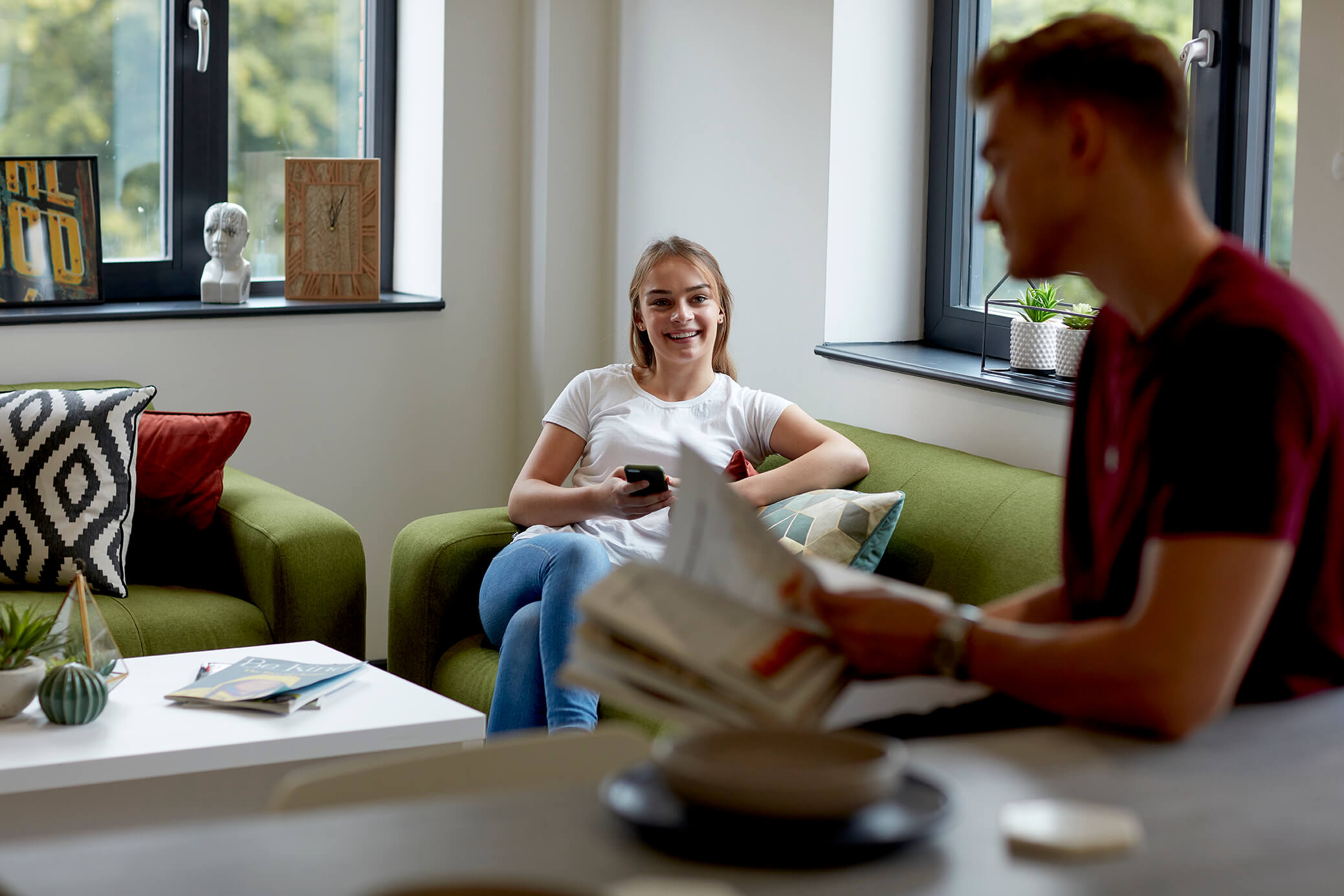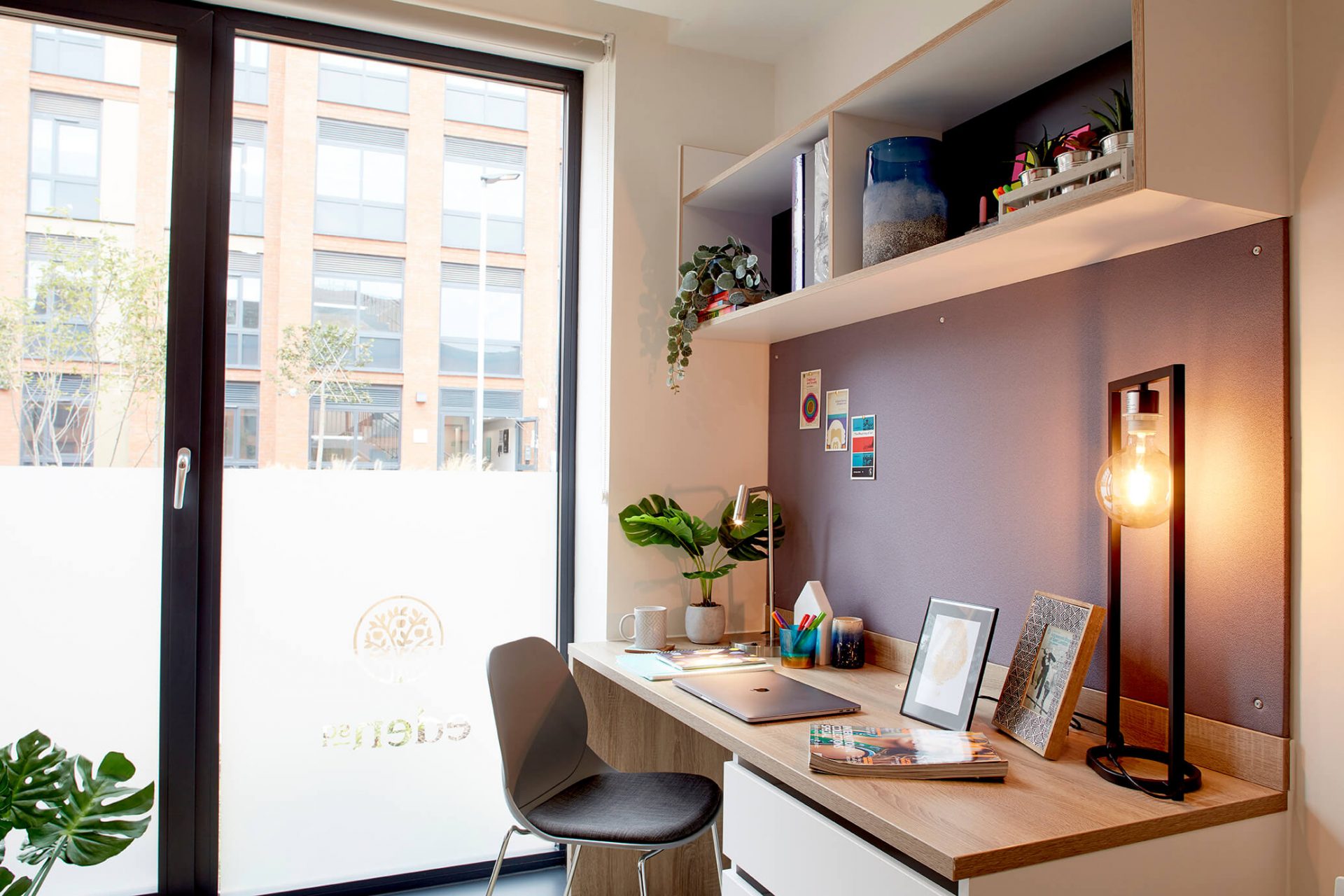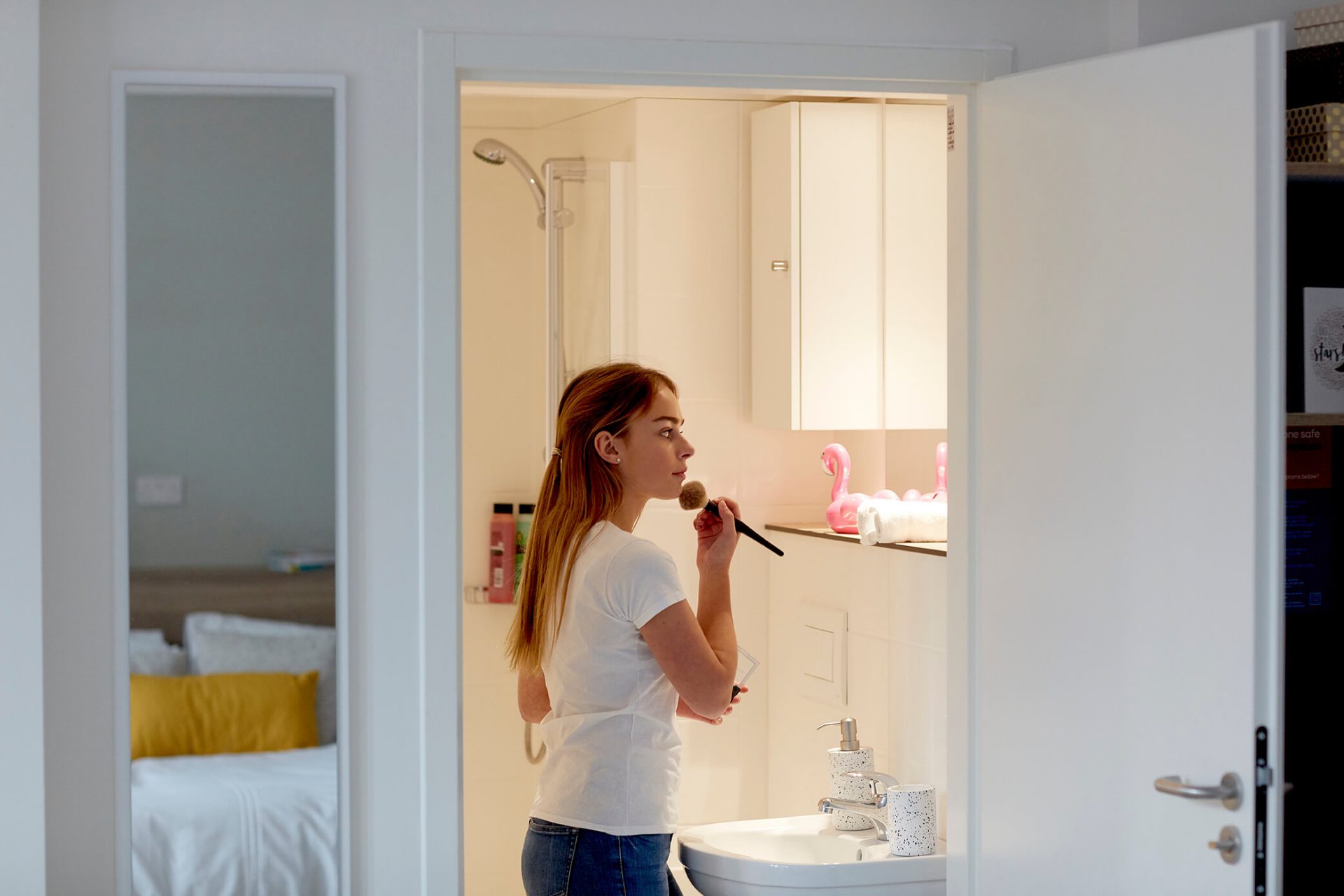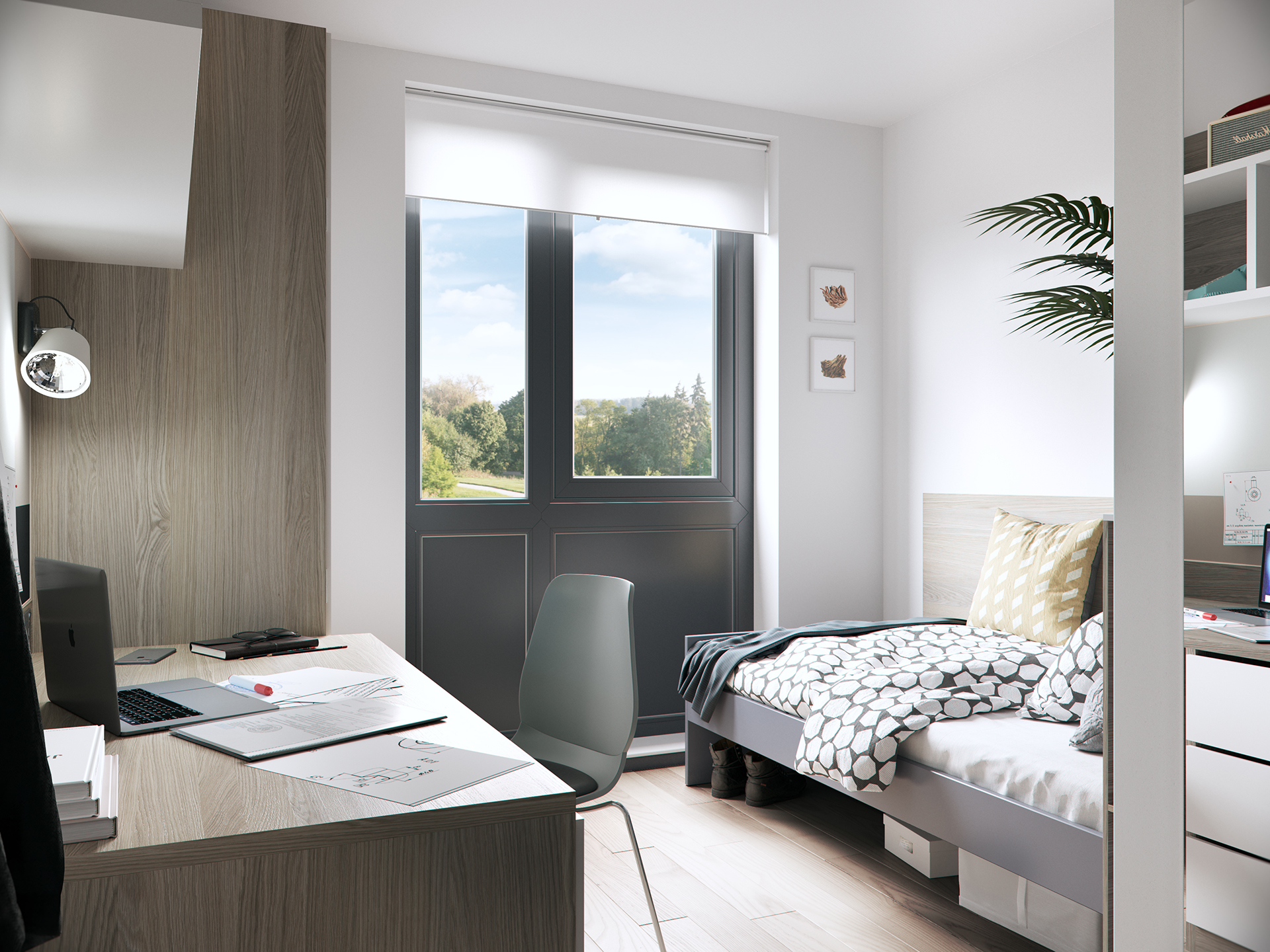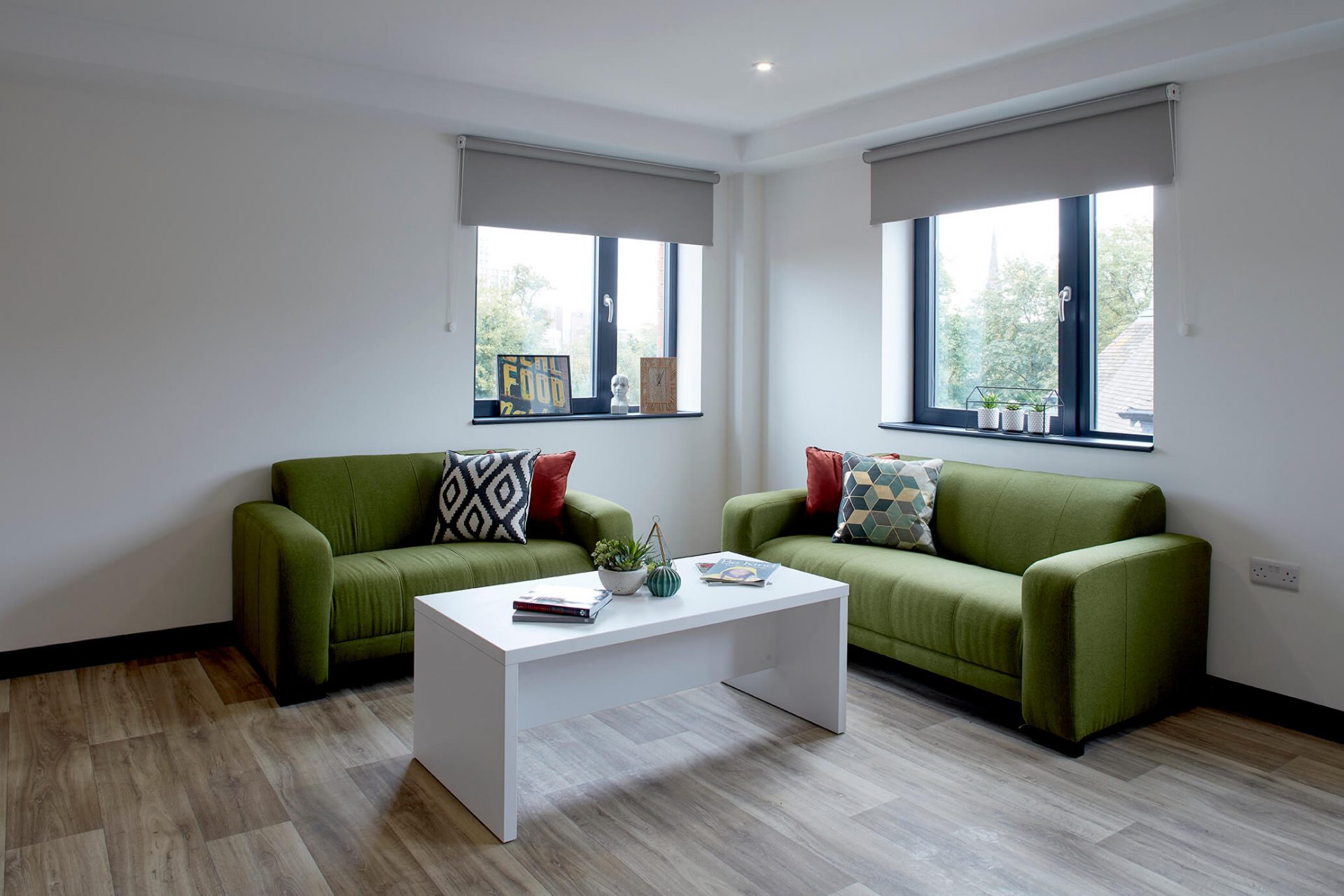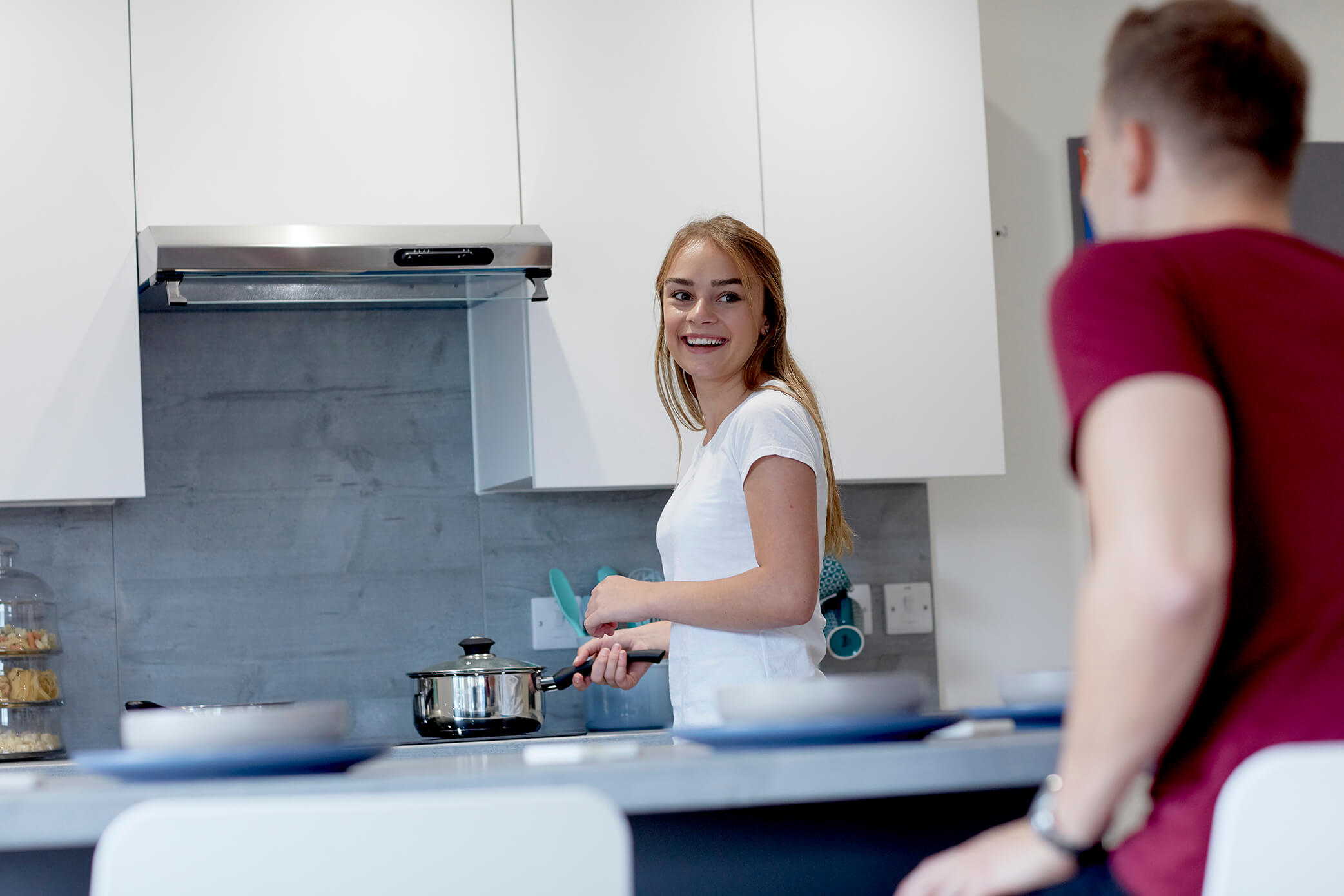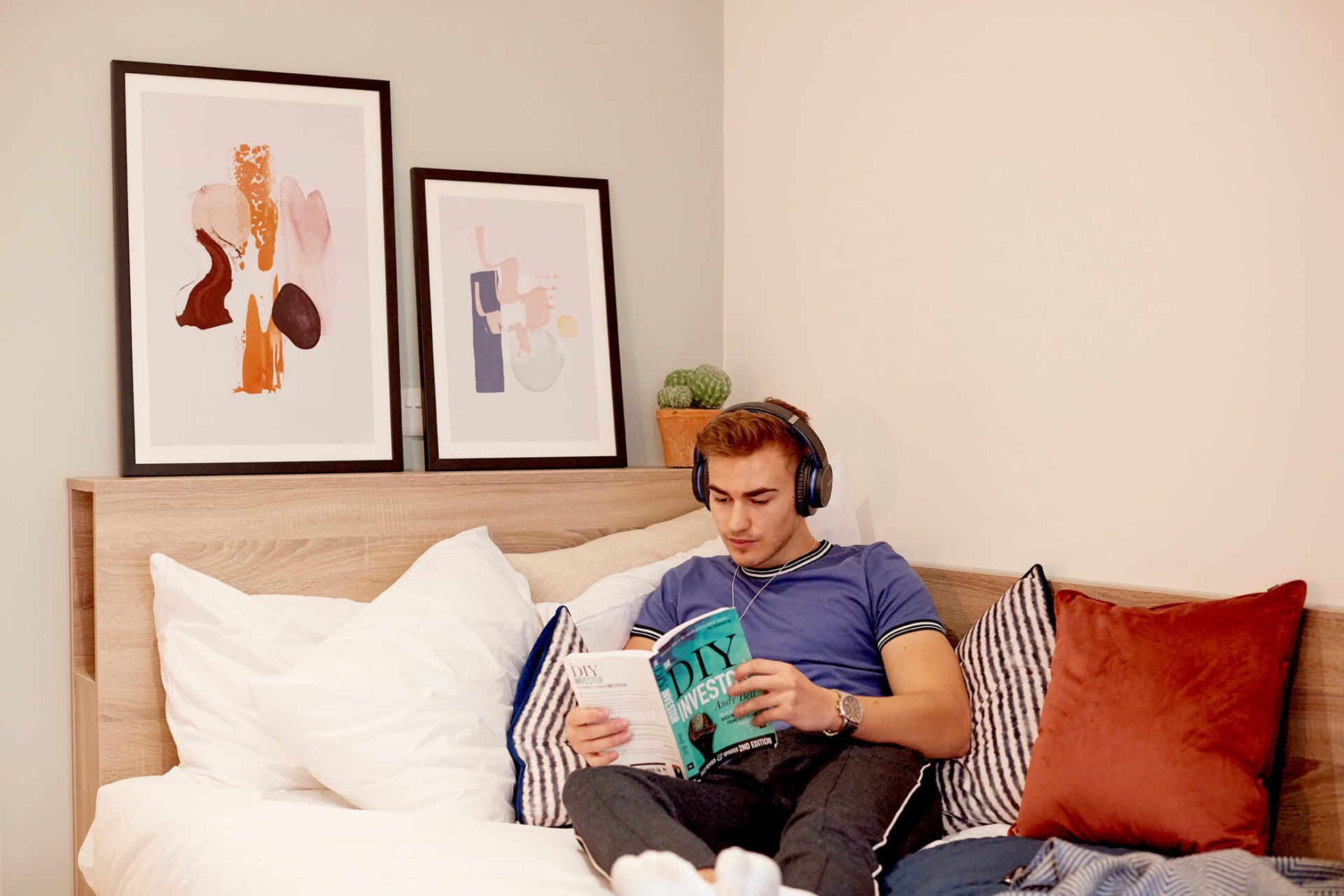 Room plan
Below is a sample floor plan of a standard Cluster Apartment. Please note layout and size may vary by room or tier.
What's included
3/4 bed
Desk and study area with desk, chair and drawers
Shelving unit
Bookshelf
Wardrobe
Fully fitted bathroom with built-in shower and mirror
Under bed storage
Pin board
Internet Speeds of up to 500Mbp
Shared living space
Comfy seating area
Coffee table
Breakfast bar with stools
Oven and hob
Microwave
Curtains
Pin board
Mop, bucket, dust pan and brush
Internet and Wi-Fi up to 500Mbp
Our Cluster Apartments come fully fitted with everything you need, with larger-than-average sized rooms and plenty of space. Information on the sizes and prices for each Cluster Apartment is available via the online booking system.
How to book
Our on-site student management team, Prestige Student Living, deal with all bookings and enquiries to make sure you get the best from your Eden Square experience. Contact Prestige to book a tour or go straight to our online booking system to reserve your room.